DIY Termite Baits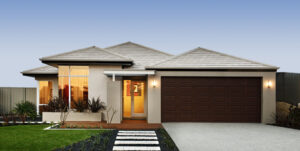 So you have started your DIY Termite Protection program, and installed your Termicure DIY Termite Baits around the home. Now you're eager to speed the process up. Well, with our DIY Termite Baits, there is no need.
Simply install your
DIY Termite Baits
as per the installation guide. Wait a minimum of 1 month before getting curious, then check all of your stations.
The Termicure Termite Bait Stations will become more attractive to foraging termites as time goes on. Due to the decay of the attractant materials giving off CO2, the system becomes more effective over time. Sometimes, termite baits will remain untouched by termites for years. However, in some cases they will become active within a week or two.
The 2nd Generation Termicure Termite Baiting System has been redesigned to provide a longer period between system checks. The attractant materials are specifically assembled to provide the most palatable food source for attacking termites. We have also added materials which will keep termites feeding in the stations longer.
Previously, our original Termicure Termite Baiting system was almost too effective. Termites would consume the attractants much faster, which was great. However, if you failed to check your bait stations at monthly intervals,  often there would not be enough materials in the station to maintain feeding. This reduces the window of opportunity to apply treatment to gain termite colony control.
This is an issue which most of the big name bait stations have, however there are only one or two companies who are looking to resolve the issue. Improvements to an established Termite bait system cost time and money. Many manufacturers purposely limit the attractant materials installed in their termite bait stations. This necessitates more frequent visits to the property by Pest Control operators with contract customers.
Other termite bait companies produce a very good termite bait station for attracting termites, but lack the ability to apply the toxins to the colony. The termite bait stations which are simply a wedge shaped block of timber installed directly into the soil, contain a huge food source for foraging termites. Unfortunately, they have absolutely no provision for application of a termite bait matrix. This severely limits the methods of colony treatment available. This design fault and can actually turn a termite protection system, into a hazard inviting termites to your property.
So, with these issues in mind, we have created the best
DIY Termite Baits
to give you an outstanding termite protection system for your home.